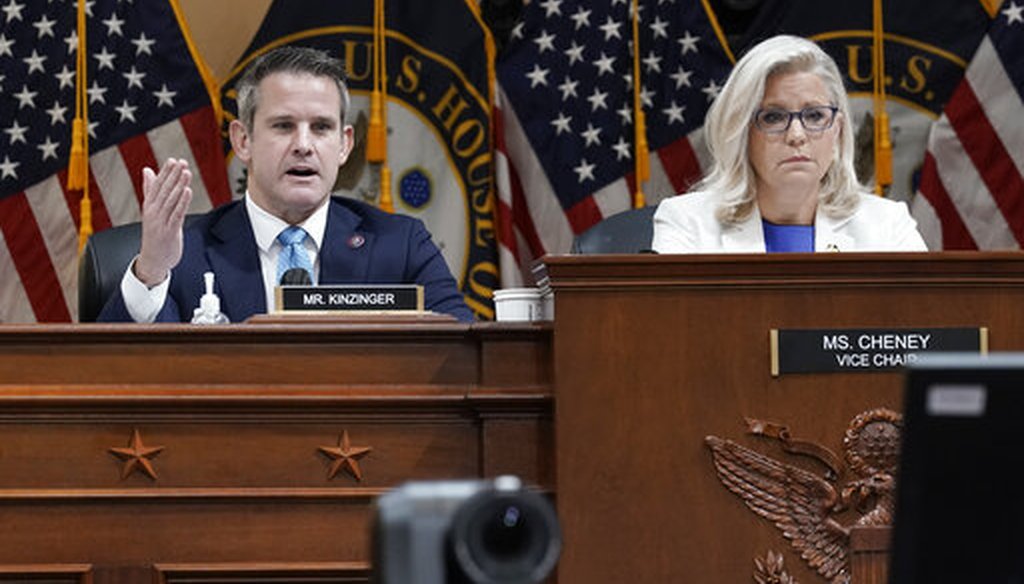 The House's Jan. 6 select committee has completed its second prime-time hearing, and its eighth overall. What's next?
The specifics of any future business of the committee remain unclear — to the public, and quite possibly to the committee itself, since members have been saying for weeks that every new hearing has brought new witnesses and information to its attention.
But the committee's leadership made clear during its July 21 hearing that they were not folding up the panel's business just yet, and that the hearing would not be its last.
"We continue to receive new information every day. We continue to hear from witnesses. We will reconvene in September to continue laying out our findings to the American people," said the panel's chair, Rep. Bennie Thompson, D-Miss., who spoke remotely via video because he'd tested positive for COVID-19.
The committee's vice chair, Rep. Liz Cheney, R-Wyo., said the committee will continue its work.
"The dam has begun to break," Cheney said. "We have considerably more to do."
Figures who have not yet testified to the committee include Steve Bannon, a former adviser to President Donald Trump who's currently on trial for failing to comply with the committee's subpoenas; conservative activist Ginni Thomas, the wife of Supreme Court Justice Clarence Thomas; and Trump himself.
One fundamental concern for the committee is that its authority expires in January, when the current Congress ends. Officially, the new Congress will begin in early January, so it's possible that the committee could continue its work between the November election and early January.
With the exception of committee members Cheney and Rep. Adam Kinzinger, R-Ill., most Republicans have been skeptical of the committee, if not openly hostile. House Republican leader Kevin McCarthy, R-Calif., dismissed it as a "political select committee."
If the Republicans take over the House in the November elections, which is considered a strong possibility, McCarthy would be the presumptive House speaker.
It has been assumed that the committee would put its findings together into a written volume once it is done. No details on such a volume have emerged yet.
Separately, the Justice Department could decide to pursue criminal charges against senior advisers to Trump, or Trump himself. Whether that happens is up to the department, with Attorney General Merrick Garland expected to make the final call.
Justice Department officials have been in contact with the committee.
Thompson has told reporters that the committee has "engaged" the Justice Department on the list of "fraudulent electors" that Trump's allies wanted to use to replace Joe Biden's electors when Congress officially counted the votes on Jan. 6, 2021.
"That's the first tranche that we've been talking to them about," Thompson said.
PolitiFact staff writer Maria Ramirez Uribe contributed to this report.
Author: 4U.S.Integrity
This author has published 54 articles so far. More info about the author is coming soon.